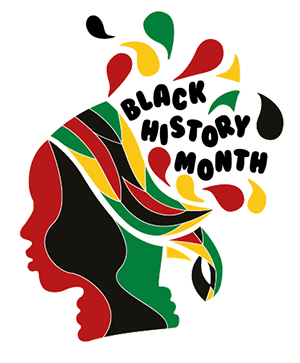 CLICK HERE to Join Town Hall Meeting. Meet with Dr. Escobedo to stay informed regarding the county tiered system, vaccines, and reopening schools safely. Learn more about eh plans and protocols in place for when it is time to reopen.
Tuesday, Feb. 16 – ELAC/MFA Meeting at 2:00 pm CLICK HERE to join (Agenda)
Wednesday, Feb. 17 – SSC Meeting at 4 pm. CLICK HERE to join (Minutes Agenda)
Happy Chinese New Year! The first day of Chinese New Year
began Feb. 12. This is the year of the Ox!
We will have a virtual fair from Feb. 22 – 26. You will be able to order books online. Stay tuned for the link!
Friday, Feb. 26 – READ ACROSS OLYMPIC VIEW!
The 2021 – 2022 ZONE TRANSFER
RENEWAL APPLICATIONS were due February 5, 2021. A fillable application form was emailed to families who are currently on a zone transfer to Olympic View. Please return the completed form via email to: OlympicViewSchool@cvesd.org . If you recently moved out of the Olympic View neighborhood and would like to continue at OV call Linda at 619-656-2030 for more information regarding zone transfers.
CLICK HERE to place your spirit wear order!
drive by EVERY OTHER TUESDAY from 12:30 – 2:30 pm. Please be sure to return library books already checked out! The dates for curbside pick-up are: Please place your order by the FRIDAY BEFORE pick up day
February: 2, 16, March: 2
To directions on how to reserve your books, CLICK HERE.
The YMCA annual campaign has started! Help Olympic View reach it's goal of $500. This helps support YMCA programs and scholarships.

https://www.classy.org/fundraiser/3124754
Below are links to the Morning Messages from last week.
Monday Tuesday Wednesday Thursday
Many are using the BOX TOPS app to help our school. If you have some cut out at home, please drop them off at school by Feb 18th. Thank you to all the our OV families for all your virtual support this year!
Attendance Update
Even though school is at a distance, attendance is critical, now more than ever. We understand the challenges and are here to support you. Help your child by setting and continuing a routine. I am proud of our Golden Eagle community for keeping school a priority. Please note, that your child not only needs to log in but needs to participate during class and turn in work. Our goal for Average daily attendance is 98%
Average attendance for the week of Feb. 8 – 97.48
We had 9 classes with 100% attendance for the week! Keep it up!!!!!
PARENT SUPPORT
Smarty Ants English Smarty Ants Spanish Achieve English Achieve Spanish
Kindergarten and NEW student registration will begin March 3 for the 2021-22 school year. Those currently registered DO NOT have to register. You will just complete proof of residency when the time comes. CLICK HERE for further information. Also, Olympic View will be opening a second preschool due to a long waiting list. We are excited! Preschool registration will take place at the district. You can call 619-425-9600 for more information.
To view the district website for registration information, CLICK HERE
One of our Golden Eagle families has started a new food delivery business! I got the sweetest food delivered this weekend. Thank you Frazier Family! www.baggednbrought.com