Thursday, Nov. 11 – NO SCHOOL in observance of Veteran's Day. We DO have school Friday, Nov. 12
Federal funds are provided to the school district based on the number of students enrolled in our schools whose parents/guardians reside or work on Federal Property or are on active duty in the military. ALL parents must fill out regardless of your place of work. Send the completed form by email to your child's teacher or drop it off to the
school office Monday-Friday between 7:45-4:00. This form was emailed to parents/guardians. Please return no later than Nov. 19
Reminder: Students are to attend school every day for the ENTIRE day unless they are sick or in quarantine. Please do not take your child out of school early unless you have a scheduled doctor's visit. Leaving early or arriving late will affect their attendance. Please provide a note for doctor or dentist visits to the attendance health office. Note: Every time a student is absent (sick or not sick), the parent/guardian must report the reason for the absence by calling the school at 619-656-2030 or sending an email shelley.acosta@cvesd.org The absent student must get a cleared pass at the office before returning to the classroom. If you do not notify the office why your child is out, it will be considered an "UNEXCUSED ABSENCE."
Nov. 9, we officially kickoff our Golden Eagles Obstacle Challenge fundraiser! Our goal is to raise $10,000 for campus improvement & academic support. We have some great momentum! Tonight please . . .
⭐️ REGISTER your student on MYBOOSTER.COM.
⭐️ SHARE with friends and family using the SHARE BUTTON.
⭐️ GIVE if you are able.
Save the Date! Stay tuned for more information.
Parents, Please stay informed regarding our search for a new Superintendent, and other happenings in our district. Your voice matters!
CVESD Board of Education Meeting
The district's Board of Education meetings are being held in-person and online and generally occur on the second Wednesday of each month. The next CVESD Board of Education meeting is Wednesday, November 17 at 6:00 pm.
CVESD has a free walk-in vaccine clinic on Nov. 11. No appointment is necessary.
COVID-19 TESTING FOR STUDENTS AND STAFF
Chula Vista Elementary School District is offering free COVID-19 testing for students and staff at the following locations:
Education Services and Support Center at 84 East J Street, Chula Vista 91910
Monday – Thursday 8:00 AM – 4:00 PM (line closes to walk ups at 3:40 PM)
Friday 10:00 AM – 4:00 PM (line closes to walk ups at 3:40 PM)
NEW: Hedenkamp Elementary School at 930 East Palomar Street, Chula Vista 91913
Monday – Thursday 9:00 AM – 4:30 PM (line closes to walk ups at 4:00 PM)
Friday 10:00 AM – 4:30 PM (line closes to walk ups at 4:00 PM)
Are you unsure if you should bring your child to school and/or test them for COVID-19? Click here for an easy-to-view handout. We highly recommend getting a PCR/NAAT test at a free County facility, at a medical provider, or at our District Office (Education Services and Support Center), if showing symptoms. If you are unable to get a COVID-19 test from your healthcare provider, free testing is available at several locations across San Diego County. Click here to view a complete listing of no-cost testing options.
VISITORS AND VOLUNTEERS ~ UPDATED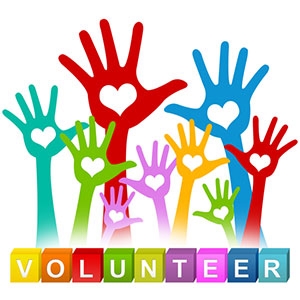 **EACH Volunteer needs to meet the following requirements** (If you only plan on volunteering for fieldtrip, you do not need fingerprints)
CLICK HERE FOR CHECK OFF FORM TO BRING TO OFFICE
The office will begin processing parent volunteers starting Tuesday, Oct. 26 from 1 – 3 PM ONLY. Once you have completed items on the checklist, Please bring checklist and required items to the office for processing. You will also need a Driver's License or government ID. Due to how busy the office is, we will be processing every Tuesday from 1-3 PM.
Our school/District utilizes the SchoolMessenger system to deliver text messages, straight to your mobile phone with important information about events, school closings, safety alerts and more. You can participate in this free service* just by sending a text message of "Y" or "Yes" to our school's short code number, 67587. Click here for more information.