Olympic View families!
We're only 2 weeks away from kicking off our Golden Eagles Obstacle Challenge! Our goal is to raise $10,000 for campus improvement & academic support.
We would love for families to get registered by November 9th! Log on to MYBOOSTER.COM today and enter your family's details.

We are working hard to make this fundraiser safe, fun, and successful for everyone!
Key dates to remember:
Registration Opens – October 26th
Donating Starts – November 2nd
Fundraiser Kick Off – November 9th
Event Day – November 19th
Thank you for working with us to make our school stronger. We are grateful for your support!
VISITORS AND VOLUNTEERS ~ UPDATED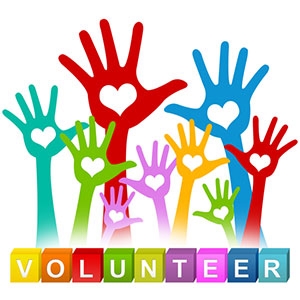 **EACH Volunteer needs to meet the following requirements** (If you only plan on volunteering for fieldtrip, you do not need fingerprints)
CLICK HERE FOR CHECK OFF FORM TO BRING TO OFFICE
The office will begin processing parent volunteers starting Tuesday, Oct. 26 from 1 – 3 PM ONLY. Once you have completed items on the checklist, Please bring checklist and required items to the office for processing. You will also need a Driver's License or government ID. Due to how busy the office is, we will be processing every Tuesday from 1-3 PM.
Did you know you can help our school raise money just by shopping on Amazon?
Here's How…
Step 1: Use this amazon link:
Step 2: When asked to pick a charity, enter "Olympic View Parent Teacher Club" in the search box
and then choose our school.
Step 3: Log in with your normal amazon username and password.
Start Shopping!
Each time you shop on Amazon use smile.amazon.com. Our school earns money with each purchase! It's that easy! Thanks for your support!
For more information regarding Amazon Smile and Box Tops, CLICK HERE.

COVID Testing in Chula Vista
the District will be operating an additional testing site. This new testing site will be hosted at at Hedenkamp Elementary School, which is located at 930 East Palomar Street, Chula Vista. It will also offer free COVID-19 tests, both rapid antigen and the PCR test, which are particularly useful for students and staff who show symptoms.
Testing at the Hedenkamp site will be available between the hours of 9 a.m. to 4:30 p.m. through Thursday. On Friday, hours of operation will be 10 a.m. to 4:30 p.m. Students and staff from any CVESD school are welcome to test at the Hedenkamp site. (Unfortunately, no family members can test, at this time.) Please note, we may close the line at 4:15 at this location, so plan to arrive by 4 p.m.
Additionally, our COVID-19 testing program will also continue at our District office, which is located at 84 East J Street, Chula Vista. The District office testing site hours are M-TH from 8 a.m. – 4 p.m. with Friday hours: 10 a.m. to 4 p.m. No appointments are necessary at either location. Walk-ins are welcome UNTIL daily capacity is reached; we will stop accepting walk-ups at 3:40 p.m. M-F at this site, so please arrive by 3:30 p.m. (Again, no family members can test, at this time.)
If you are unable to get a COVID-19 test from your healthcare provider or the county, swing by one of the District's testing facilities.
Are you unsure if you should bring your child to school and/or test them for COVID-19? Click to access an easy-to-view handout.
Para encontrar otro centro de pruebas cerca de usted visite: Testing (sandiegocounty.gov) OR https://bit.ly/SDCOUNTYC19TEST
To find another testing location near you, please visit: Testing (sandiegocounty.gov) OR https://bit.ly/SDCOUNTYC19TEST
El Distrito de Escuelas Primarias de Chula Vista está ofreciendo pruebas gratuitas en las Oficinas Centrales, 84 East J Street Chula Vista CA 91910:
Lunes a jueves 8:00 AM a 4:00 PM
Viernes 11:00 – 4 pm
What type of test do I need???
CLICK HERE for information regarding what type of COVID test you are your child may need
We want to share a few important reminders:
You may have many questions regarding current school procedures. Please view the CVESD Safe Return to School Parent Playbook & CVESD Safe Return to school Parent Playbook-SPANISH for current COVID-19 Safety Information. There is also more information on the safe reopening of school on the CVESD website.
Please do not send your child to school if they have symptoms.
Do not send your child to school if they live with someone who is positive for COVID.
Our school/District utilizes the SchoolMessenger system to deliver text messages, straight to your mobile phone with important information about events, school closings, safety alerts and more. You can participate in this free service* just by sending a text message of "Y" or "Yes" to our school's short code number, 67587. Click here for more information.
Open document settingsOpen publish panel