Monday, Sept 6 – NO SCHOOL – Labor Day
Thur. Sept. 9 – Thur. Sept. 16 – Be sure you have set up a time to meet with your child's teacher. Also, during conferences, we will be on minimum day schedule. (Kinder: 1:00 pm and 1-6: 1:15 pm.
VISITORS AND VOLUNTEERS ~ UPDATED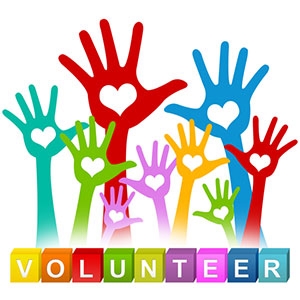 We are hoping to be able to allow parent volunteers 2nd Quarter. Please be sure to open the following link to makes sure you have met all the requirements to be a parent volunteer. PARENT VOLUNTEER REQUIREMENTS
All of us at Olympic View want to thank our families and community members in advance for their patience and understanding as we try to accommodate the many vehicles that arrive each morning and afternoon at our school. We strongly recommend that families use the drop-off and pick up areas we have established at school. Drop off students only in the drop-off zone.
If you must leave your car, park in the parking lot or street not in the drop off/pick up zones
The bus loop is the drop off area. Please DO NOT make a 2nd drop off lane in the parking lot.
NO dogs allowed during arrival and dismissal.
Please do not park in RESERVED spaces or the staff parking lot.
Students must walk bikes on the sidewalk.
The drop off window is between 7:30-8:15 AM. Breakfast begins on campus at 7:45 AM. . Students will line up on the blacktop in the morning between 7:30-8:15 AM where they will be supervised by Olympic View Staff staff. Each class has a designated place to line up. Students can also walk/run the track in the morning Your child should be lined up by 8:15 am
Please plan accordingly and arrive a few minutes earlier to avoid traffic.
For everyone's safety BE PATIENT, KIND, and CONSIDERATE.
When picking up your child, please DO NOT leave your vehicle in the pick up zones
There is no need to come to the pick up zones 30 minutes before school lets out.
Mask Policy Update
The Chula Vista Elementary School Board revised the mask policy on August 25th at their Special Board Meeting. The mandate states a properly positioned and correctly fitted mask must be worn at all campuses, including District offices, at all times, regardless of vaccination status. Adults may only remove masks when actively eating or drinking. Masks must be worn if anyone is around, students or staff, vaccinated or not. This includes parents/guardians who may be walking their students onto campus. Students may remove their masks only to play at recess and to eat, both of which should happen outdoors, weather permitting. Masks are required in hallways while traveling to and from the playground and lunch area.
Did you know you can help our school raise money just by shopping on Amazon?
Here's How…
Step 1: Use this amazon link:
Step 2: When asked to pick a charity, enter "Olympic View Parent Teacher Club" in the search box
and then choose our school.
Step 3: Log in with your normal amazon username and password.
Start Shopping!
Each time you shop on Amazon use smile.amazon.com. Our school earns money with each purchase! It's that easy! Thanks for your support!
For more information regarding Amazon Smile and Box Tops, CLICK HERE.
COVID Testing in Chula Vista
Chula Vista Elementary School District is offering free testing at the Education Services and Support Center at 84 East J Street, Chula Vista 91910:
Monday – Thursday 8:00 AM – 4:00 PM
Friday 11:00 AM – 4:00 PM
Para encontrar otro centro de pruebas cerca de usted visite: Testing (sandiegocounty.gov) OR https://bit.ly/SDCOUNTYC19TEST
To find another testing location near you, please visit: Testing (sandiegocounty.gov) OR https://bit.ly/SDCOUNTYC19TEST
El Distrito de Escuelas Primarias de Chula Vista está ofreciendo pruebas gratuitas en las Oficinas Centrales, 84 East J Street Chula Vista CA 91910:
Lunes a jueves 8:00 AM a 4:00 PM
Viernes 8:00 AM a 3:00 PM
Para encontrar otro centro de pruebas cerca de usted visite: Testing (sandiegocounty.gov) OR https://bit.ly/SDCOUNTYC19TEST
What type of test do I need???
CLICK HERE for information regarding what type of COVID test you are your child may need
We want to share a few important reminders:
You may have many questions regarding current school procedures. Please view the CVESD Safe Return to School Parent Playbook & CVESD Safe Return to school Parent Playbook-SPANISH for current COVID-19 Safety Information. There is also more information on the safe reopening of school on the CVESD website.
Please do not send your child to school if they have symptoms.
Do not send your child to school if they live with someone who is positive for COVID.
Are you a member????