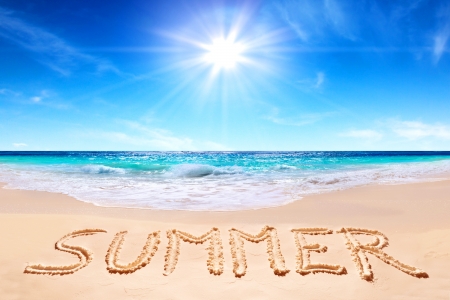 Tuesday, 6/15 Last Day of School (Distance Learning – minimum day)
Tuesday, 6/15 – 6th Grade Promotion Car Drive in Promotion CLICK HERE for times and details. Please return devices and hotspots. There will be a return table at the entrance to promotion. Be sure your child's name is on it and the charger is attached.
Tuesday, 6/15 – 11:30 am – 4:00 pm Device Return (All students return computers, chargers, and hotspots)
Wednesday, 6/16 – Friday, 6/18 – 8:00-4:00 Device Return (All students return computers, chargers, and hotspots)
Wednesday, 6/16 – 6:00 pm CVESD Board Meeting
Thursday, 6/17-Friday, 6/18 – 8:00-3:30 In-Person Residency Verification
June 16 – July 20 – The Olympic View Staff wishes everyone a safe and fun Summer Break! ALL children need to READ during vacation! The public library is a great source for books.
Tuesday, 6/21-7/7 School Office Closed for Summer
Thursday, 7/12-7/16 – School Office Open 7:45-3:30
Wednesday, July 21, 2021 – First Day of the School Year – Minimum Day. Click on the calendar below to see the 2021-2022 school calendar. Please be sure to plan vacations during school breaks.
Click Here for the 2021-22-year-round-calendar
In-Person Residency Verification help will be available Thursday, June 17 from 8:00 am – 3:30 pm and Friday, June 18 from 8:00 am – 3:30 pm at the school office. EVERY YEAR all families must prove Residency in order to have a student placed on a class list.
Residency verification will take place online this year. All students returning to any school in the Chula Vista Elementary School District for the 2021/22 school year are required to show proof of residency at their school of attendance. If you have moved out of our area, and would like to continue at Olympic View Elementary, you must contact the office to receive a Zone Transfer document. You will be receiving an email that will contain a unique "Snap Code" for each of your children enrolled at Olympic View and a link to the website where you will be able to update information for your child and upload your residency for the 21/22 school year. You will only receive and email if you have a valid email on file at Olympic View. If your email has recently changed, or if you do not receive emails from the district, please call the office to update your information: 619-656-2030. We began sending the "Snap Codes" the week of June 1st. Please make sure to check your emails so that you may complete this promptly. If you have not received your email by June 11th, please contact the school office.
Return All Computer Devices & WIFI Hotspots on Loan
Please return all district-loaned devices and WIFI hotspots
We will be collecting all school laptop computers that were checked out by families on the dates below. Please bring the computers and chargers to the front of the school where we will have staff ready to accept them and record that the computer or wifi hot spot device was returned.
June 15 – 6th graders at promotion (if you have siblings attending promotion, theirs can be returned as well)
June 16, 17, 18 – 7:45 – 4:00 PM (All students)
If your device was damaged while in your family's possession, you may contact the school office at (619) 656-2030 to set up a payment plan to fix or replace the damaged device. You may also contact the school office if the computer or WIFI hot spot device was lost or destroyed to set up a payment plan to replace the device. Prices for lost/damaged devices range from $200-$500 (depending on the model) and charging cables are $15.
If you would like to return your device earlier (because you have your own computer and no longer need a district device), please contact the school office to arrange an earlier drop-off date and time.
Return Library Books
Drop off ALL library books at the front of the school as soon as possible. Many students still have books checked out from last school year. Thank you!
Kindergarten and NEW student registration, began March 15 for the 2021-22 school year. Those currently registered DO NOT have to register. You will just complete proof of residency (SEE ABOVE). CLICK HERE for further information. Also, Olympic View will be opening a second preschool due to a long waiting list. We are excited! Preschool registration will take place at the district. You can call 619-425-9600 for more information.

PRESCHOOL REGISTRATION
We will have two AM and two PM preschool classes next year!
Preschool information in English