Here is a fun idea to make a time capsule during this time!  What a fun way to work together as a family!
Devices for Distance Learning
to be Loaned in Phases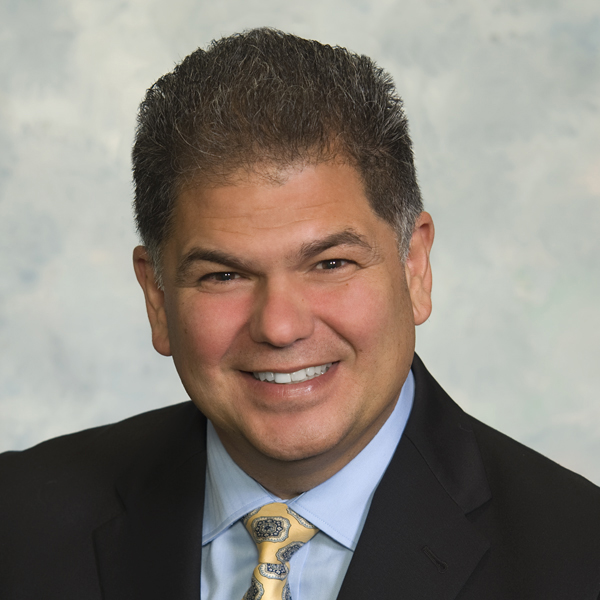 Dear Parents/Guardians:
As you may know, our District has taken a research-centered, phased approach to the loaning of devices and WiFi/broadband access. Thanks to this data collection, our staff members have been able to more efficiently and safely plan a timeline for focused assistance. Partner organizations are aiding our efforts to enhance online learning opportunities and access. Our distribution plan is as follows:
Phase one beginning Friday, April 24: Foster Youth, Homeless Youth, and Special Education students who do not currently have access to devices in order to access virtual learning. This includes preschool special needs students.
Phase two tentatively beginning Friday, May 1: This phase is for additional students who do not currently have a device in order to access online learning.
We ask for your consideration in requesting a device for your student; request a laptop on loan only if you really need one. All devices are granted on a temporary basis and will need to be returned when school re-opens. We realize that many families have more than one student; we are able to provide one device for every two students in a family in order for us to meet the needs of all families throughout the District.
A device and WiFi/broadband access are equally important. The costs of either, or both, can be more than some families can afford. CVESD is working in partnership with the City of Chula Vista and the Classroom of the Future Foundation for broadband expansion, such as providing WiFi hotspots. We expect to know more soon regarding access to such hotspots for our families. We will keep you updated.
Our District has also prepared a safety plan that helps ensure the protection of both our staff and the students/families who will pick up the devices for their temporary use at home. Details of the Distance Learning Device Checkout will be sent directly to borrowers, along with a Release Form. The form must be signed by the student's parent/guardian. Each borrower agrees to return the equipment in the same condition as when loaned and further agrees to reimburse the District for any loss or damage incurred while the borrower has custody. Normal wear and tear is excluded.
Each distance learning device is to be used for educational and school-related purposes. All students are expected to use good judgment and common sense; be safe, appropriate, careful and kind online. It is the parent/guardian responsibility to ensure their student(s) follows Internet acceptable use guidelines on distance learning devices at home. This device does not have Internet filtering software; parent/guardian will be fully responsible to monitor the online activity of their child(ren).
A key word during this extended school closure period is flexibility. We know students face a variety of challenges and conditions that might impact learning at home. For all the discussion about devices, we know that the social and emotional health of our families is paramount. Learning is impacted when students are suffering from housing, food or domestic insecurity. Please let your child's teacher or principal know how your family is doing. We are here to assist to the extent possible. We will get through this together.
My sincerest gratitude,
Francisco Escobedo, Ed.D.
Superintendent
Welcome to Online Enrollment!
Due to the COVID-19 situation, our online enrollment process has been modified in order to accommodate parents while neighborhood schools are closed. Students registering for the current 2019-20 school year will be a priority. Registration for the upcoming 2020-21 school year will be finalized once current year students are processed. This process is for new students or for those who left to attend another district and are returning. Continuing students DO NOT need to re-enroll.
Preschool Enrollment is a different enrollment process managed by the Preschool Office. Information is available on the Early Childhood Education web page.
Your neighborhood school is based on your home address. If you need help determining your neighborhood school, refer to the School Locator. Neighborhood school staff can assist you with transfer information. You may also review information on the School Transfers web page.
Measure M Passes: 'Thank You!' Local Voters
Lost amid the concerns of the COVID-19 outbreak was the outcome of the March 3 general obligation bond election for Measure M. On election night, with about 53 percent voter support, media outlets reported that the measure appeared defeated as it fell short of the 55 percent needed to pass. However, mail and provisional ballots hadn't been tallied yet. And while the COVID-19 crisis led to school closures and social distancing directives, the count of absentee ballots continued. Each week brought Measure M closer and closer to approval. Finally, on April 2, the San Diego Registrar of Voters completed the count. Measure M was approved by 55.42 percent of local voters.
"The last ballots were counted, and surprise! Measure M achieved victory. What a comeback," said Superintendent Francisco Escobedo, Ed.D. "We are grateful and proud of the support we received. Thank you, Chula Vista voters!"
At its April 22 meeting, the Board of Education is scheduled to consider adoption of a resolution certifying the election results.
Measure M will help the District implement a range of school improvement projects such as safety and security measures. In addition, the bond measure will fund projects that include Teacher-Staff Affordable Housing, Early Years Preschool Facilities, and Installation of a District-wide Solar System. The solar energy plan alone could lead to more than $2 million in energy savings annually. The projects will also spur local job creation, which given current conditions, can only grow in importance.
VAPA Launches YouTube Channel
Visual and Performing Arts teachers across the Chula Vista Elementary School District have joined together to create content to bring the arts into the homes of students. Through our "Arts at Home" program, VAPA Teachers will be releasing videos each week in theater, dance, music, and visual arts. Currently, online visitors will find fun videos featuring dance tutorials, drawing lessons, and theater ideas such as finger puppets.
Though not all VAPA teachers will be in front of the camera, a large team of teachers are working on editing the videos, supporting tech needs, and more. You'll find the new channel by going to YouTube and searching "Chula Vista Elementary School District VAPA." Make sure to hit the subscribe button to be notified of new videos weekly!
Additionally, a new board, Arts at Home, can be found on our CVESD VAPA Pinterest Page. This page offers craft ideas, coloring pages, dance lessons, painting suggestions, art lessons, and more. Click on the Learn More button below to access the page.
CVESD VAPA teachers encourage students and families to be creative, active, and safe during these uncertain times. We are here to help support artistic expression for all of our students.
Music – A Wise Old Owl

Great for Primary grades, Mr. Seligman teaches a song called "A Wise Old Owl". This teaching video includes a cappella echo singing, and accompanied echo singing.
Visual Art – "Bear Hugs" Directed Drawing

Ms. Klein teaches a directed drawing of a cuddly teddy bear. Draw your very own cuddly bear to display in your window.