Our last few days of school are upon us! Although it did not end the way would would have expected or hoped, we all made the best of it. Thank you for supporting your kids, each other and the teachers. I am proud of our community!
Wednesday, June 3 – Sixth Grade Promotion. Virtual event begins at 8:15. The link will be posted on the blog, Facebook, Twitter and the Olympic View You Tube Channel.
Car Parade begins at 9:30 am. Please watch this video for details. PLEASE click on all links so you know the times and traffic pattern. Parking lot will NOT open until 9:30 am
Also, click here to read full letter from Mrs. Lines
The deadline for parent input for class placement was May 27.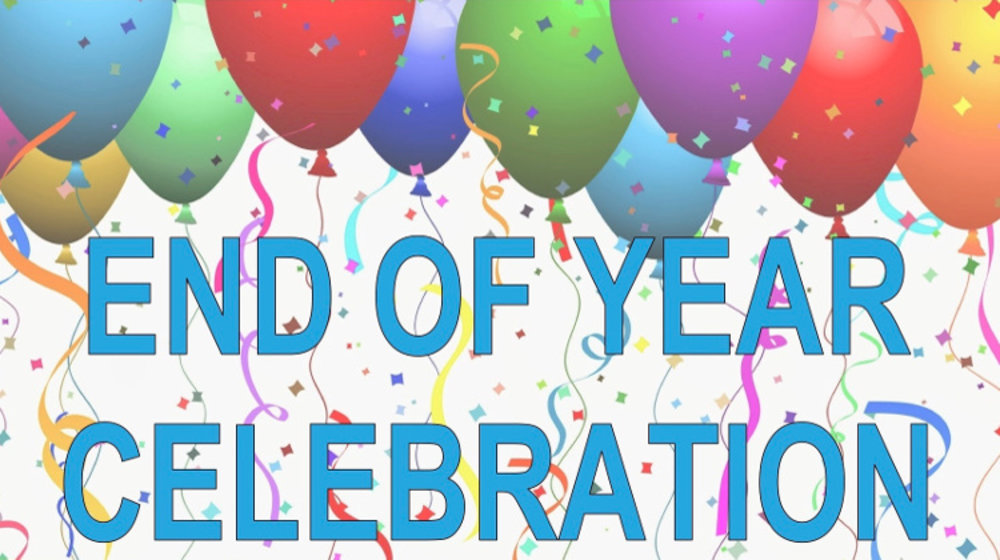 Thursday, June 4 – End of Year Drive By Celebration from 10-11 am. Many staff members will be in the bus loop to wave goodbye to our Olympic View families. Bus Loop will be open for 1 hour. You are welcome to drive through and wave! Please stay in your cars!
When yearbooks arrive, we will coordinate a pick up date. Orders are no longer being taken. There will be a few extras for sale during distribution. I will be first come, first serve, cash only ($30)
Ending the 2019-2020 School Year
As you may know, our last day of distance learning is Wednesday, June 3rd. Rest assured that students, including promoting sixth graders, will continue to have access to all online programs including Achieve 3000 and Smarty Ants over the summer break. Students who checked out a laptop from Olympic View will return the device when school reopens. CVESD is also working on creating grade level summer learning plans that families can use over the summer break if they choose. You can visit www.cvesd.org for more information. If you have a device and will be moving out of the area, please email lisa.lines@cvesd.org to set up a return time.
Over the summer, I will continue to post updates on our Blog. Be sure you have clicked follow and enter your email.
Olympic View Front Office
At this time, the Olympic View office and school remains closed to the public. The Olympic View front office staff will be working diligently to end the 2019-2020 school year and prepare for the 2020-2021 school year. During the school closure, we have been checking and responding to voicemails and emails. We will be in the office and available to receive phone calls and e-mails over the next two weeks before closing for summer break.
Information on the 2020-2021 School Year
The question that we are all asking is, when will schools reopen? The date for schools to reopen for the new school year has not been determined by the District. Please check for updates on the District website www.cvesd.org or sign up for the Olympic View Blog
CVESD is seeking parent input on reopening schools. If you have not done so yet, please visit the following link to provide your input.
https://forms.office.com/Pages/ResponsePage.aspx?id=DG566I7Aska7c0XdByuqMzdF7s-p4KtAj7LfXpOysfdUM0NCWkVOMlAzVUlPSVVKWkhGV0ZHNU81Si4u
More Important Information Pertaining to the 2020-2021 School Year:
Verification of Residency is on hold for now. The date and process will be communicated when the District confirms that schools are able to reopen safely.
Existing students currently enrolled at Olympic View students do not need to complete a new registration packet or re-register online. You will need to supply annual Verification of Residency and inform us of any changes to health or emergency contact info when requested to do so.
Registration Information for Kinder and all New Students
If you are an existing Olympic View family enrolling a new student or know a family wishing to enroll their child at Olympic View, the information below is for you:
New students who have not yet enrolled to start at OV for the 2020-2021 school year should register now using the District's online enrollment system http://www.cvesd.org/parents/welcome_to_enrollment.
We encourage parents of new students to enroll online. We will follow up with you to request supporting documents. On-Line registration DOES NOT complete the process. Be on the look put for follow up email.
For parents unable to complete registration online or unable to submit documents by email, please contact the Olympic View Office Office at 619-656-2030, or e-mail Ms. Linda Wong at linda.wong@cvesd.org. We have a process in place to distribute and collect registration information while maintaining safety.
Our VAPA teachers in the district have been working hard to create a You Tube channel that all students can enjoy. There are amazing videos and activities! Students will even be able to enjoy these videos throughout the summer! Be sure to subscribe!
District PE teachers are also hard at work to provide opportunities for all students. Be sure to subscribe to the CVESD PE You Tube channel and stay fit and healthy all summer long!