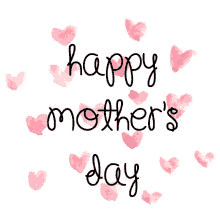 State Testing Continues May 13
Get a good night sleep each night
Eat a healthy, low sugar breakfast
Get to school early so your aren't rushing
Walk or run the track in the morning to clear your head and get the blood flowing
Testing Reminders
NO Homework for Grades 3-6 during the weeks of CAASPP testing.
CELL Phones and Smart Watches will be collected by teachers during testing.
BE ON TIME each day!  Students who are late will have to do make ups.
Visitors and/or Volunteers are not allowed in classroom during testing.
Classrooms will not be interrupted during testing.  Students may not leave the classroom once testing has started.  (Check doctor and dentist appointments)
Students in grades 3-6 can bring their own Personal Headset/Phones with their name on it or in a baggie with their name.  Please do not send your child with expensive headphones.  School will provide a set to any student that does not have them.
Wednesday, May 15  SSC Meeting at Miguel's @ 4 PM
Family STEAM Night is Coming!
Hand-On Adventure will be here and will be raffling a free week of STEAM summer camp that will take place at Olympic Vie Elementary ($400.00 Value!)
We want to hear from you!  Please take a moment to complete this survey before June 5, 2019.  Your thoughts help us to understand what matters to our parents and students.  Thank you for takin
g the time to complete!
Proof Of Residency is fast approaching!
I will begin May 22, 2019.  You must prove residency before your child will be placed on a class list.  For detailed information please click here.
May
13 CAASPP continues
15  SSC Meeting at Miguel's 4 PM
16 5:00-7:30 pm Family STEAM Night
17 7:45 am Safe Routes to School
20-24 Staff Appreciation Week
21 Day of the Teacher
21 2nd Grade Play 8:30 am Primary
9:00 am Upper Grades
6:30 – 7:30 pm Night Performance
22 6:00 pm OPTC Elections and General Public
Meeting
27 NO SCHOOL – Memorial Day
28 8:30 – 9:30 am ELAC Meeting
29 6:00 pm 6th Grade Dance
30 11:00 am – 1:00 pm Family BBQ and
kickball Teacher vs. 6th Grade
31 Awards Assemblies 8:30 am K-2nd and
9:30 am 3rd-6th
Get District and School Notifications 2018-19 SMS Text Opt-in Eng Sp
Olympic View Twitter – CVESD_Olympic  our hashtag is #olylearns
FB Page – Olympic View Golden Eagles