We had a great time at the Valentine's Dance.  Thank you to everyone who came, an to those who worked tirelessly to make it happen!
Friday, Feb 15 and Feb. 18 – No School in honor of Presidents Weekend
   This Past week, a letter came home regarding upcoming CAASPP testing.  Please make sure to look for it in your child's folder.   CAASPP Letter ENG.
Each year the Y gives thousands of dollars, donated by people like you, to provide SCHOLARSHIPS to those who need it the most. Your gift provides the resources needed to prevent DROWNING, reduce OBESITY and address POVERTY. Swimming lessons help children learn SAFETY AROUND WATER. Group classes and programs like gymnastics, sports and body pump help participants stay HEALTHY. Before and After School care provides ACADEMIC ENRICHMENT and a SAFE place for parents to leave their children while they work to support their families. Please help us STRENGTHEN our community by giving a gift TODAY!
Donate Here!
https://www.ymca.org/campaigner/southbay/42OLYM
or get a flyer in the school office.
Friday, March 8th – The "YMCA Family Movie Night" from 5:30-8:00 p.m. in the Auditorium.  All funds will go towards our goal to raise $800.00 for YMCA.
Wednesday Feb. 6 –  Kindergarten and Transitional Kindergarten registration packets are available for pickup in the school office. If you have a child entering TK or Kinder, be sure to pick up your packet.  Children who turn 5 on or before September 1 are eligible for Kindergarten.  Children who turn 5 after September 1 but before December 2 are eligible for Transitional Kindergarten.  For more information on Enrollment visit https://www.cvesd.org/parents/welcome_to_enrollment.
Calling all Golden Eagles in 2nd – 6th Grade!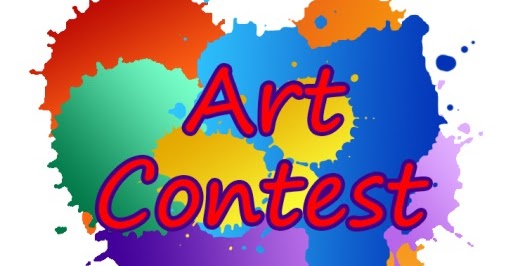 We need your creativity!
Create an image to represent The OV WAY
Did you know??
you can help our school raise money just by shopping on Amazon? Here's How…  Use this amazon link:
When asked to pick a charity, enter Olympic View Parent Teacher Club in the search box and then choose our school. 
You can then log in with your normal amazon username and password.
Each time you shop on Amazon use smile.amazon.com.
Our school earns money with each purchase!
Parking Lot Safety
Thank you for helping to make our parking lot safe for everyone.
It is running smoother, and we all need to remember
that due to the size of our drop of and pick up zones,
there will be a wait time in picking up your child(ren)
Reminders:
Please adhere to the parking lot speed limit
Please pull forward to open spaces
Do Not have your child cross the parking lot to get to your car
Do Not park in Red Zones
Do Not leave your car unattended in the drop off and pick up zones
Please do not park in marked spots
Feb. 15 NO SCHOOL – Lincoln's Birthday
Feb. 18 NO SCHOOL – Washington's Birthday
Feb. 19 8:30 – 9:30 am ELAC Meeting/Coffee With The Principal
Feb. 20 Kinder open registrations for 2019 – 2020
Feb. 20  4:00 pm – 5:30 pm SSC Meeting
Feb. 22 7:45 am Safe Routes to Schools
Feb. 22  School Speech Contest Gd. 4-6
Feb. 25-March 1 Scholastic Book Fair and Read-A-Thon
March 1  Read Across Olympic View
March 8 YMCA Movie Night
Get District and School Notifications 2018-19 SMS Text Opt-in Eng Sp
Olympic View Twitter – CVESD_Olympic  our hashtag is #olylearns
FB Page – Olympic View Golden Eagles
2018-19 School Calendar Year Round – Board Approved